3 March 2022
As we closely monitor world events and the pandemic, we, the 1st Cavalry Division Association, Northwest Chapter are planning events for 2022.  If you are interested in attending any of our events, joining our Chapter, please visit our Facebook page for more information or send us an email:
Meeting Information:

Bi-Monthly on the 1st Saturday of February, April, June, August (Membership Appreciation BBQ), October & December (Christmas Dinner). Note: Until further notice and other than the events listed, we are conduction our meeting virtually.

Contact information: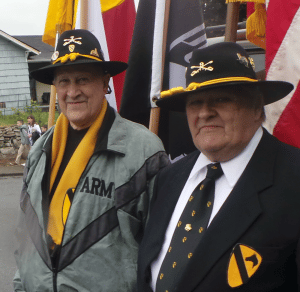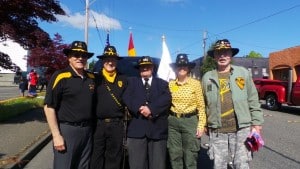 Reminder, you are invited to our Virtual General Membership Meeting, Saturday, 12 noon, June 5, 2021, via Teams due to COVID-19.
To join our Virtual Meeting, please click on the following link approximately 10 minutes early so that we can start on time.  Be advised, I recommend that you click on the link upon receipt to ensure you do not have issues at the meeting time; once, you confirm that you are able to connect. For your convenience, I will send another link on the morning of the meeting.
To join the meeting on your computer or mobile app; <Click Here> or copy and paste the following link into your browser è https://teams.microsoft.com/l/meetup-join/19%3ameeting_NGZiNGM1ZjYtMDM2Ny00Y2Y4LWIwZDAtZDM3ODM0NTlmMTVi%40thread.v2/0?context=%7b%22Tid%22%3a%2258d883a6-3bc1-4cb5-8574-9cb994e6ba0e%22%2c%22Oid%22%3a%22d8038982-8bf0-4aff-9bb4-f698d3d89575%22%7d
If you have any questions or concerns, please email me as soon as possible so that I can assist you in resolving your issue.
Sincerely,
William Al Jackson
Treasurer | Newsletter Editor & Publisher
1st Cavalry Division Association, Northwest Chapter
Our board members for 2020 – 2022 are:
President – Gail Porter
Vice President – Clayton Waldron
Secretary – William Jackson
Treasurer – William Jackson
Chaplain – Doug Coles
Current General Membership (1st Saturday; Bi-Monthly (February, April, June, August – Membership Appreciation / Drive Summer Picnic/BBQ, October, December – Christmas Dinner Party))
Meeting Location (click below link for directions)
Carrs Restaurant, 11006 Bridgeport Way SW, Lakewood, WA 98499 unless otherwise announced